"British fashion is self confident and fearless. It refuses to bow to commerce, thus generating a constant flow of new ideas whilst drawing in British heritage".- Alexander McQueen
Above pic
: Me with Latifah Jolie ( Artisic director at La Geneve North Events)
I've had a great start to the year with lots of exciting things happening!
My year kicked off with the La Geneve North Events' (www.lagenevenorthevents.co.uk ) monthly Valmont Catwalk show which showcased Ethical designers Charlotte and Jane's beautiful pieces and Akosua Afriyie-kumi's African inspired show stopping pieces.
Below are a couple pics from the show
Opening the show was a stunning belly dancer called Farah whose performance was just phenomenal!!!!!!!
I had such great fun as always and met so many new great people and even new investors for the designers we work with which was great.
TV presenter Reggie Yates taking over the decks!
So a couple of weeks ago a friend invited me to a private party in Holborn, bearing in mind my strong interest in the Arts. The party was celebrating a new art collection and I must say I had the most AMAZING!!! Cocktails, seriously words cannot describe!! That's how good they were!!
TV presenter Reggie Yates was DJ'ing and I must say he put together a fantastic set!!! I was so impressed with his selection of music!!!!
I met so many great people and numerous celebrities. One very stylish person I met was a gorgeous celebrity stylist called Janine Jauvel. Her style was funky yet chic! You can check out her work at www.janinejauvel.com

London Fashion Week!
I was sad to hear the news of designer Alexander McQueen's death. He was such an amazing designer and his contribution to the British Fashion Industry is one that will live on for centuries!!! It is so sad that he killed himself especially one week before London Fashion Week. I am sure there will be many moments of silence dedicated to him at the shows. Buying his pieces have been a nightmare with Net-A-Porter crashing yesterday and basically selling out!!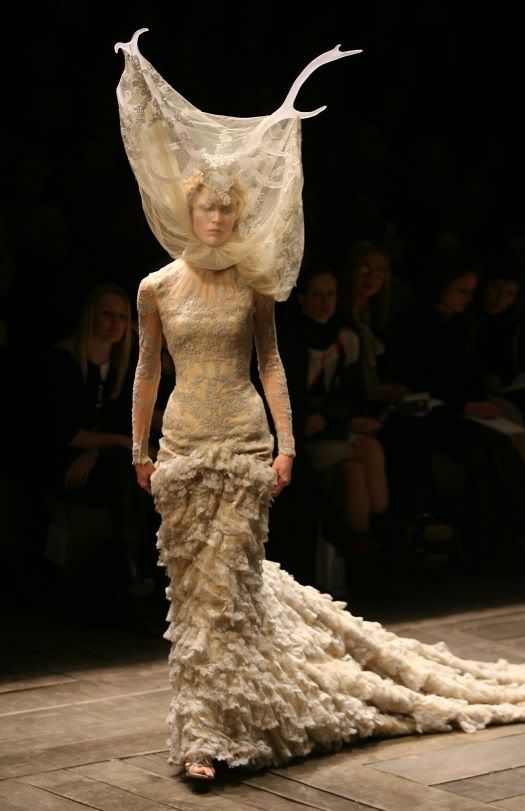 London Fashion Week off-schedule shows next week

It's crazy how quickly fashion week comes by each season!!! I always take a break after Fashion Week before returning to work as it's so intense and completely crazy. I get invited to so many shows and I try to go to as many or send an assistant on my behalf as i think it's important to support each other in the fashion industry especially if they're new talent.
Gosh I can't believe how many years I've worked in fashion already and you bet I love it!! It is a lot of work so don't get it twisted as most people I meet always tell me how much they would dream of having my glamorous…yes supposedly Glamorous job! Then I tell them all the hard work involved and then they think twice –lol
Below pic: Me and Friends at Fashion Week last season
So we've been preparing for all our off-schedule Fashion Week shows and am very excited about the new brands we're going to be introducing this season!!!
The press have been so supportive and really embraced the new designers we will be introducing during Fashion Week.
Our 'A La Mode' show taking place at the Charing Cross Hotel in Strand on Friday 19th Feb 2010 has been featured on Cosmopolitan this week. You can read the article below:
http://www.cosmopolitan.co.uk/fashion-&-style/fashion-ideas-a-la-mode-lfw-emerging-designers-show/buzz
For our Jalouse LFW closing show we've managed to get one of our amazing designers Angy Morton a feature in the Independent which she is over the moon about! So are we off course-lol
You can read the feature at the below link
http://www.independent.co.uk/sport/football/news-and-comment/football-shirt-couture-a-sportfashion-fusion-1897688.html

You can view our full London Fashion Week events schedule at www.lagenevenorthevents.co.uk/events.html
So that's all from me for now but I will most def be updating you on all the Fashion Week pre preparations and general happenings so stay tuned :)
Bisous
xxxxxxx